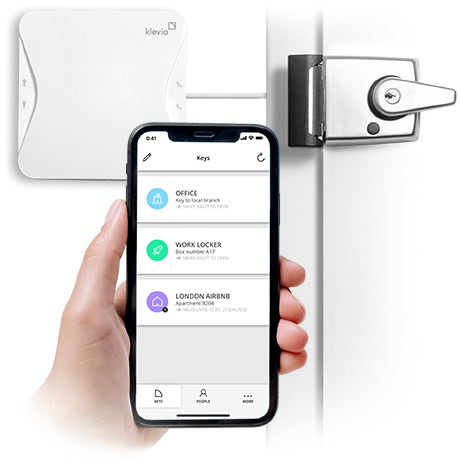 Smart door locks
We've taken smart door locks to the next level
Organisations of all sizes trust Klevio
The only smart lock solution to deliver all 3 major requirements:
Any door
Works with any of your existing doors, locks or entry systems
Any time
Control who has access and when - in seconds, 24 / 7 / 365
Anywhere
Securely manage access to your sites from anywhere
It's easy to make your life easier
Find out how much smart locks are for your property. Use our price calculator!
What is a smart door lock?
Unlike traditional door locks, smart door locks have an electromechanical element which enables the lock to be interacted with through other technologies - for example, a phone app or a website.
There are two main types of smart door lock: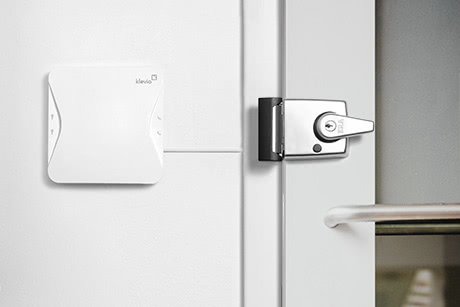 Adapted smart door locks
Your existing locks are turned into smart locks by adding an electrical component to the door, frame or lock. They blend in with your existing door and installation is less disruptive.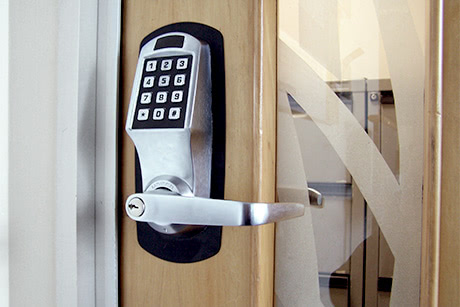 Native smart door locks
Native smart locks replace your existing locks. As contained systems, they are larger and deliver a one-level-fits-all security solution.
Differences between a smart lock and a traditional lock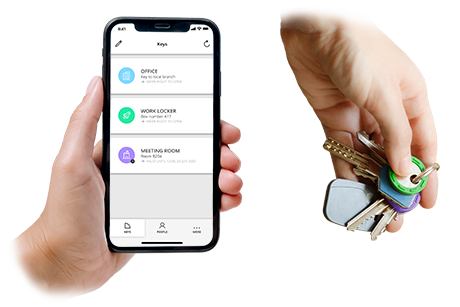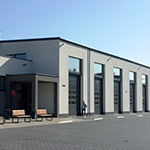 Smart locks for Commercial & Retail units
It's the perfect add-on to any existing intercom or access control system as it allows existing fobs or key cards to still be used.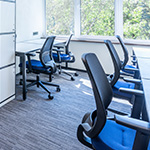 Smart locks for Offices
Managers will be able to keep the door unlocked during work hours and then locked out of hours (which can then be accessed by approved personnel with the appropriate digital key).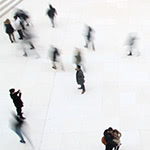 Smart locks for Shared Spaces
Those responsible are able to give the correct people the correct access to the correct rooms with just a click of a mouse. They would also be able to share and revoke access in seconds.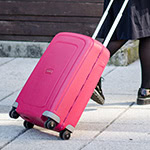 Smart locks for Short Lets & Airbnbs
Smart locks enable Hosts to provide self-check in, which provides a better guest experience, whilst also being able to share time-limited and permanent keys, and revoke keys in seconds.
How to use a smart door lock
Using digital keys
The administrator securely shares a digital key with the user using smart lock software. The user then opens an app on their phone and swipes on the relevant key to unlock the door. The lock then remains open for a preset time (often 3 seconds) to allow access.
How to manage doors remotely with a smart door lock
Smart door locks which connect to 4G and Wi-Fi provide greater options for their control - especially in locations where a signal may not be consistent.
Such locks can then be managed from anywhere in the world (as long as you have an internet connection). This provides property owners and managers with greater flexibility, regardless of which properties have smart door locks.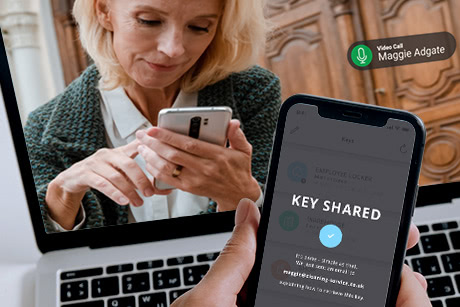 Remote management for businesses
This flexibility is ideal when managing multiple properties or access from a remote location, delivering greater business efficiency and reducing opportunity costs.
It's easy to make your life easier
Our experts are here to help. There's no obligation - just great support so you make the right decision for you and your business.
How do smart door locks work?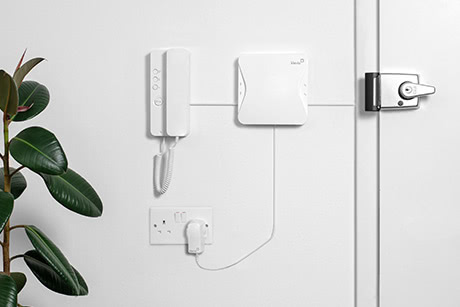 Adapted smart door locks
As these locks turn your existing locks into smart door locks, they work with existing physical keys in the traditional way, as well as being operated electronically too, commonly with a smart lock app.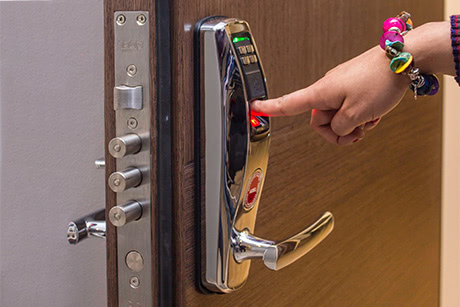 Native smart door locks
These are dedicated smart locks that replace existing locks so existing physical keys will be obsolete. Access is often through a smartphone app - although this will be via the lock manufacturers app.
It's easy to make your life easier
Our experts are here to help. There's no obligation - just great support so you make the right decision for you and your business.
Smart door locks for offices
With high footfall and users with different access requirements, there are significant benefits to offices adopting smart door locks.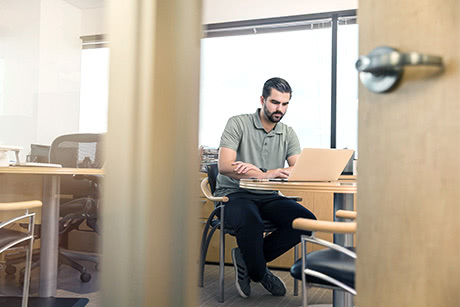 The preferred office smart door lock solution will depend upon how the space is used and who works there.
Many offices may also benefit from an access control system which enables office managers to more efficiently manage access to their office spaces.
Smart door locks on metal / aluminium office doors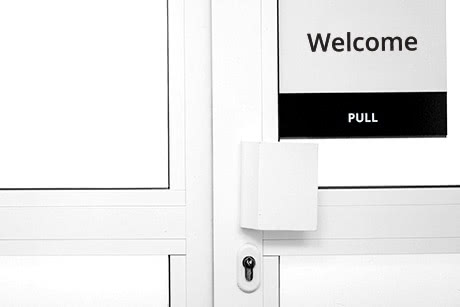 Common office door locks which can then be adapted into smart locks include:
Electric multipoints
Solenoid bolts
Maglocks
A priority on security
The look of the smart door lock
Most people don't want to draw attention to their home or locks so discreet door locks are popular.
Wi-Fi & 4G or Bluetooth smart door locks
Wi-Fi and 4G smart door locks have the benefit of being controlled from anywhere, providing maximum flexibility.
Adapted or native smart door locks
Adapted smart door locks are less intrusive and more discreet than native smart door locks, and can be tailored to security requirements.
Do smart door locks work on uPVC and wooden doors at home?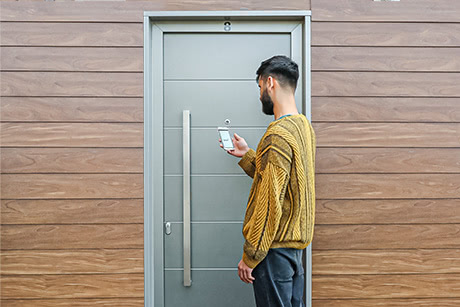 Smart door locks for homes with uPVC doors
As the lock is added to the uPVC door at the time of manufacture, the best option is an adapted smart lock. If this was with Klevio, a motorised key turner would be added to the door which you would control via the mobile app.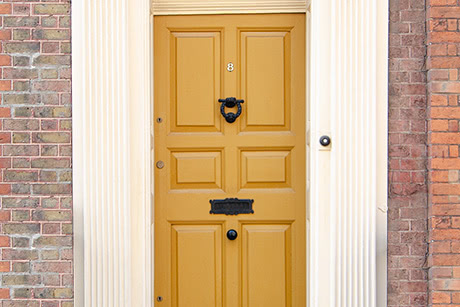 Smart door locks for homes with wooden doors
If a new lock was required, an electric multipoint would be a robust and secure solution for a wooden door. This can then easily be made into a smart lock that delivers a smooth experience for residents.