How do smart locks work?
Smart locks include an electromechanical component which enables them to become smart. Here's how they work…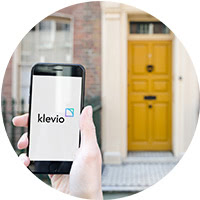 How smart locks work
There are three main components to how a smart lock works: the mechanical lock component, the interface (e.g. a keypad or a device that makes the lock smart) and the digital keys. When combined with suitable management software, a smart lock solution becomes very effective for managing business properties.
The two main types of smart door lock work in different ways. Adapted smart locks enable you to keep your existing locks, thereby giving you the flexibility to use your existing keys too. Native smart locks replace your existing locks with a smart component built into the lock itself.
Smart locks can work effectively with Wi-Fi, 4G or Bluetooth, providing a suitable solution no matter what your preferred method of connection.
When choosing a smart lock, the solution will depend upon whether your property is your residential home or a business property (including Airbnbs / Short Lets that you may let out) as it's likely there will be different requirements.
After reading about how smart locks work, you should then use this price calculator which can tell you the cost of getting a smart lock solution.
We also have a guide to what a smart lock is.
What are the components of a smart lock?
There are three main components that enable a smart lock to work:
The mechanical lock which locks the door.
The interface, e.g. a keypad for a native smart door lock, or wires running to an electric strike and a smart device (e.g. Klevio) for an adapted smart lock.
Digital keys - for example, these can be held on a smartphone app.
In addition, when management software is combined with the actual smart door lock, it is possible to deliver a more efficient system, especially for commercial settings including Airbnbs and Short Lets, Offices, Commercial & Retail units and Shared Spaces.
This software enables managers or administrators to easily share and revoke the digital keys with staff, contractors, visitors, etc. alongside additional administrative tasks associated with smart door lock management such as renaming digital keys and providing appless access to those who don't need to download an app.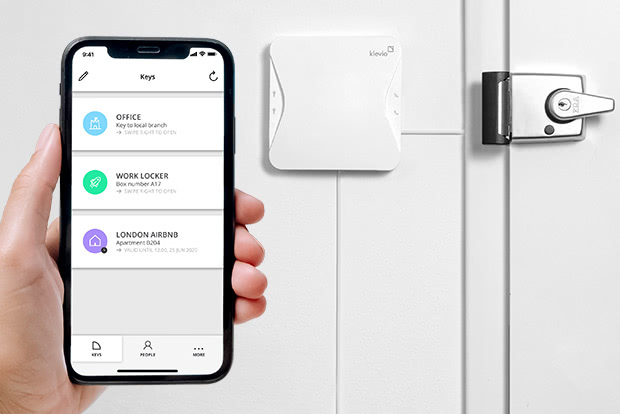 How adapted smart locks work
These use your existing locks and make them smart by adding an electronic component to them. With an adapted smart lock, you don't have to worry about changing your existing locks, there is less disruption to the property and the security-level of the smart lock solution provided can be tailored to your needs.
As adapted smart locks turn your existing locks into smart locks, they work in two main ways:
You can use them in the same way as your existing locks, with your existing physical key going into the lock and turning the cylinder to unlock the door.
They can also be operated electronically too. This is often with a smart lock phone app but can also be via a fob system or keypad.
For example, as with Klevio, they work in a very straightforward way:
The administrator of a property shares a digital key with someone - this would commonly be done by assigning a digital key to an email address.
The user would download the relevant smartphone app and login using the relevant email address.
The digital key would appear on the user's app.
The user would then be able to swipe on the digital key to unlock the door for a preset number of seconds (3-5 seconds would be ample).
The administrator is informed that an unlock action took place to maintain the security of the property.
It is also possible to provide app-less access with adapted smart locks. To do this, in the case of Klevio, the administrator uses the operational dashboard to send an email to the relevant person which gives them a security code for the lock.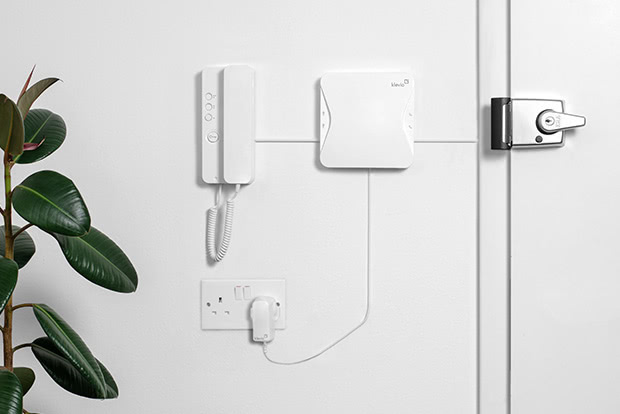 How native smart locks work
These smart door locks require the existing lock to be replaced with the native smart lock. Some manufacturers may offer a physical key to work as a back-up but obviously your existing physical keys will no longer work in the lock.
As these are dedicated smart locks that have the electronic component built into the lock itself. They are therefore larger than traditional locks. During the installation of these locks, there may be an impact on the door and its frame as the existing lock has to be removed and the new lock installed.
Native smart locks will provide users with the opportunity to access the door through electronic means, in exactly the same way as adapted smart locks. For example, through an app - however this would be via the lock manufacturers' app.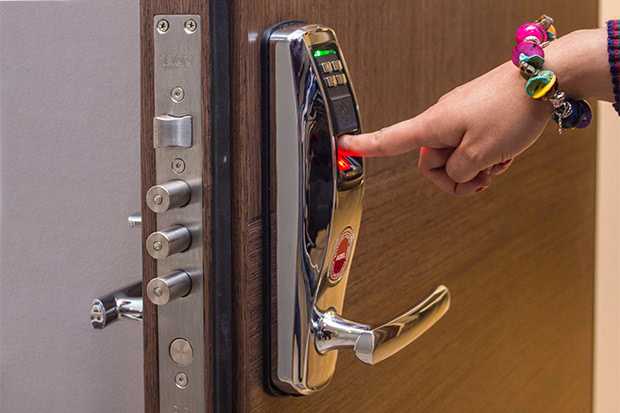 Do smart locks work without Wi-Fi? If so, how?
Depending upon where the smart lock is installed, it may not be possible to rely on an effective Wi-Fi signal. Therefore, smart locks should work just as effectively without Wi-Fi.
Some smart locks, when Wi-Fi is unavailable, work just as effectively with 4G. Equally, Bluetooth options are available for smart locks too.
Equally, with many smart locks, the user doesn't need to have Wi-Fi in order to use the smart lock or enter the property. For example, they could use a keypad, fob or use 4G to utilise the smart lock app.
What should you look for when choosing a smart lock?
How smart door locks work for a residential property
If it is a residential property, many people want their lock to be discreet, not looking any different to all the other home locks available or being out of the ordinary.
This can create an obstacle for choosing a native smart lock as these look noticeably different. Adapted smart locks may therefore be a better option for residential properties.
Learn more about smart door locks for residential properties.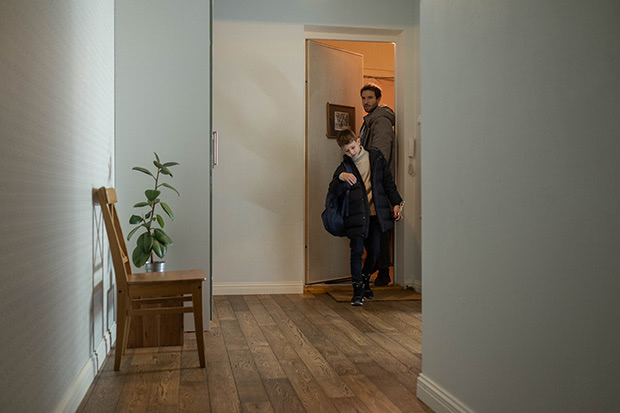 How smart door locks work for a business premises
If considering a smart lock for an office, commercial unit, etc. then it will likely be used by, for example, staff, visitors, contractors, etc. It would therefore need to be obvious how it works and how people use the smart lock. This is easily achieved if it is an adapted smart lock as this would look like your existing lock.
Equally, if it is a maglock that has been adapted into a smart lock, then this is easily achieved as, for example, the push to exit buttons will still remain and people are familiar with these mechanisms.
Native smart locks may be a little less intuitive as they are complete and contained systems, so look and may work slightly differently to existing locks.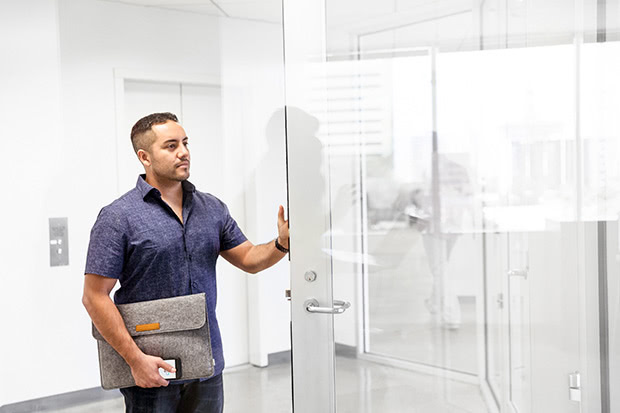 What do smart locks cost?
Now you know how a smart lock works, to find out how much smart door locks cost, use our helpful price calculator.
The price is based upon the number of properties where you would like smart locks installed and the number of keyholders who will require access.
It only takes 15 seconds to complete and it's entirely free to use.