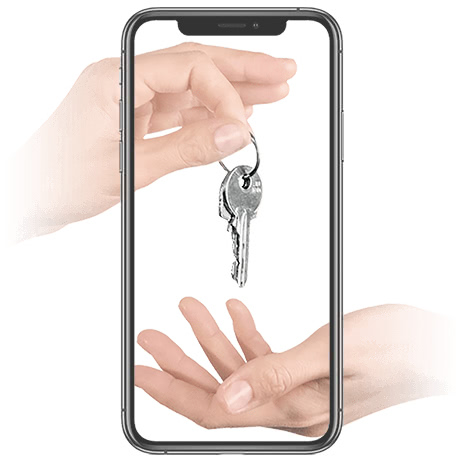 Keyless entry control
Smarter access control - any door, any time, anywhere
We've taken smart locks to the next level
Klevio transforms your existing locks into smart locks - then delivers even more.
It's the complete smart access control solution for your space:
Freedom - Share and revoke keys in seconds, from anywhere.
Visibility - Know who enters, when and through which door.
Flexibility - Issue permanent or time-limited keys as you need.

The result? Access becomes exceptional for everyone.
Organisations of all sizes trust Klevio
The only smart lock solution to deliver all 3 major requirements:
Any door
Works with any of your existing doors, locks or entry systems
Any time
Control who has access and when - in seconds, 24 / 7 / 365
Anywhere
Securely manage access to your sites from anywhere
What took hours, now takes seconds
Control who has access to your properties with greater ease, speed and security.
Goodbye physical keys and forgotten fobs - hello simple & secure access.
Manage access to your sites from anywhere, at any time.
Share and revoke keys & monitor access with a tap on your phone - no key handovers.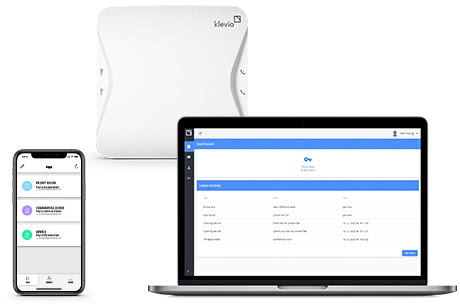 Your complete access control solution
The Klevio suite of smart tools puts the power in your hands like never before.
Hardware: the stylish device is installed at each property to deliver secure keyless access
Operational Dashboard: access control for advanced key sharing & monitoring (business package)
App: the digital keys - the more secure and convenient way to unlock doors
More about the Klevio difference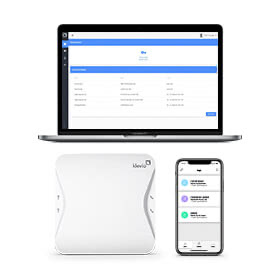 Products
Access control made effortless through the suite of three powerful smart tools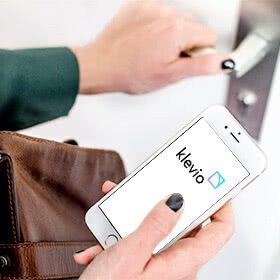 How it works
Our secure digital technology and our comprehensive access control solution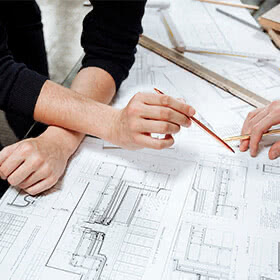 Solutions
For businesses of any size, in any sector, with any number of properties and keyholders
It's easy to make your life easier
Our experts are here to help. There's no obligation - just great support so you make the right decision for you and your business.
Klevio is a great choice for...
Don't just take our word for it
As the team's grown it's been really easy having Klevio because I can just issue a key from my computer - I don't need to go to the management company to get them to program a new fob.

The time, money & hassle saved by remotely letting in contractors, surveyors & anyone else is staggering. Klevio has not only improved our efficiency but differentiated us from other RMAs in the market.

Klevio works great with contractors, tenants, last minute check-ins… We're very happy with it – and with the customer service!

Digital keys are definitely the future for businesses. Moving forward I can't see anyone going back to keys.

Check-in couldn't be easier.
Smarter access in 4 simple steps
1. Price
Get a price, based on the number of properties and keyholders
2. Installation
We install the hardware at the properties or support your installers
3. Live
Enjoy keyless smart locks and full access control at your properties
4. Support
Full, ongoing support for full peace of mind - with our business package