What is a smart lock?
Smart locks are the easier way to securely control access to the properties you look after and the easier way for users to access them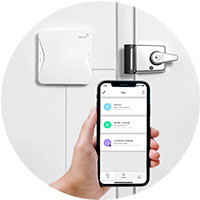 About smart locks
Smart locks have an electromechanical element which enables the lock to be interacted with through other technologies, such as a smartphone app.
There are two main types of smart lock - adapted smart door locks which utilise the existing lock and simply add smart technology, and native smart door locks which require a completely new lock to be installed that has smart capabilities.
The type of smart lock you choose means the smart lock will look different. Adapted smart door locks look the same as traditional locks whereas native smart door locks are larger and more noticeable.
Depending upon requirements, there will be use cases where smart locks work well.
If you're thinking about getting a smart lock, you can find out how much a smart lock costs for your property.
What is a smart lock?
Before delving into smart locks, it makes sense to look at the functions of a standard, traditional lock:
Traditional locks
Traditional locks require a physical key to take a lock and unlock action. Therefore someone needs to be present in order to insert the key into the lock and physically turn the key. This process has been the same since locks were first invented.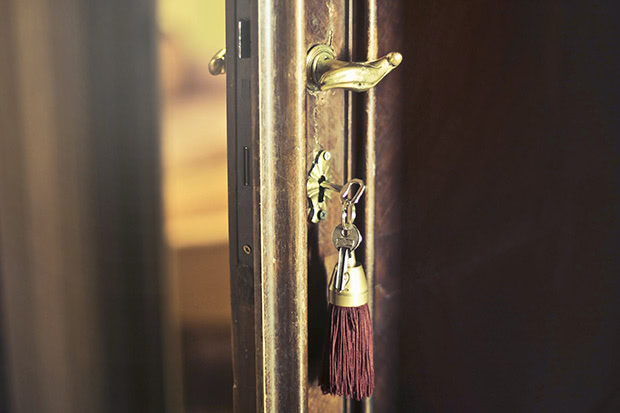 Smart door locks
Smart door locks are more suited to today's world, where flexibility is cherished.
The fundamentals of a smart lock are still the same as with a traditional lock - the smart door lock is able to lock and unlock a door. The major difference is that it also includes a 'smart' component so the lock can be controlled from your phone, through smart technology or an integrated smart system.
Discover more about the components of a smart lock.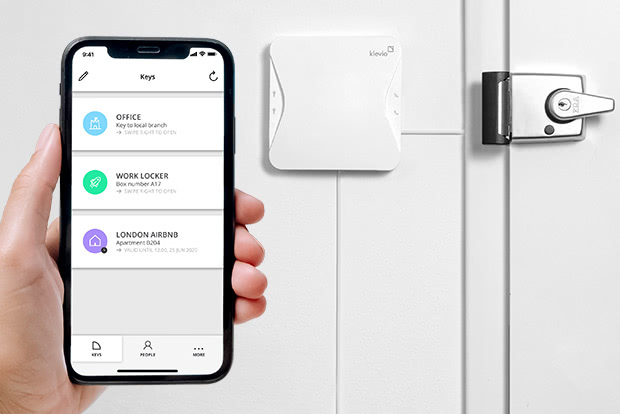 Flexibility, control and convenience
Smart door locks enable you to interact with your lock in a more flexible way, thereby giving you and those responsible for the lock far greater control and convenience of who can lock and unlock it.
Smart door locks and access control
Smart door locks and access control is often talked in relation to specific properties or venues, for example:
These venues have a higher footfall than a standard residential home and different people will likely require different levels of access, quite possibly at different times. In these situations, having an access control solution as a process to manage access to the location means the benefits of smart door locks multiply substantially.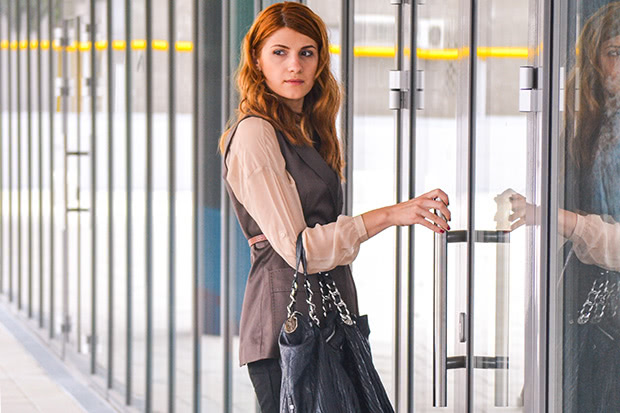 Differences between a smart lock and a traditional lock
There are many differences between a smart door lock and a traditional lock. 5 of the main differences are:
Smart locks can work with both physical keys as well as digital keys
Smart locks can be controlled through dedicated phone apps or a keypad
Smart locks can be used remotely - so you don't need to be near the door in order to use your digital key
Smart locks can be integrated into a wider 'access control' system, thereby creating a smooth and smart user experience
Smart locks can work very well when there is a remote element to the management of the property - you are not constantly or regularly at the property / on-site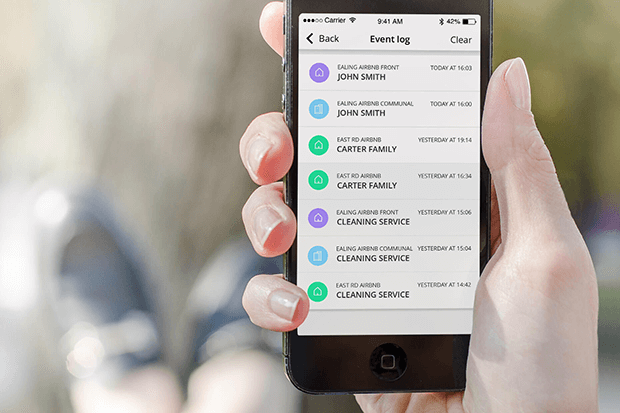 Are there different types of smart lock?
What are two main types of smart door locks? Adapted smart locks and Native smart locks:
1. Adapted smart door locks
It's possible to adapt your existing locks and in so doing, bring them onto a platform which makes them smart. This would also include electronic locks (e.g. maglock) which haven't been designed to be used in a smart fashion - however, when adding it to a system then they would become smart.
Flexibility
The benefit this offers is the flexibility that this option provides. There are so many pieces of hardware that can be controlled electronically because of access control that means that multiple options are available to customers depending upon their security, use-case and financial circumstances and requirements.
Less disruption
As adapted smart locks simply adapt a lock that is already in place, there is naturally less disruption and damage to the door and frame when the smart lock functionality is added.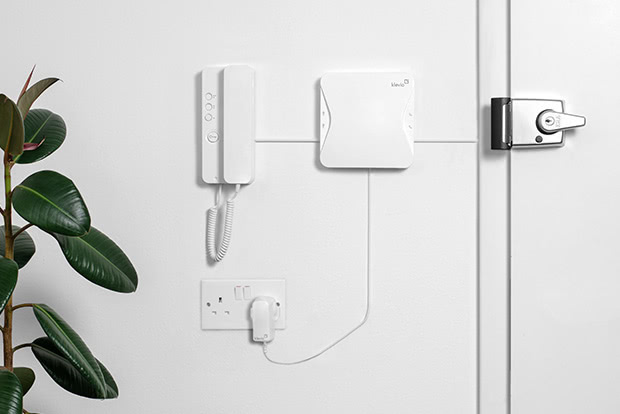 2. Native smart door locks
These are locks that are specifically designed to be smart locks and controlled electronically, e.g. through an app or some other form of electronic interface (e.g. keycode, keypad, etc.).
Contained systems
These are often contained systems which don't communicate with a larger system.
Battery installations
They can operate on batteries which may make installation easier - however will mean that the batteries need to be replaced when they run low. This alone can present problems if it requires travel to reach the property with the smart lock installed.
Replacing existing locks
Native smart locks means installing a new lock. This would mean removing the existing locks on the door (which means it's highly likely that the door and frame would need to be repaired).
Tied
The native smart door locks are tied to their own platforms so it limits their use and flexibility - so you would have to use the smart lock operator's app.
Bluetooth technology
Many native smart door locks utilise bluetooth technology, which means remote access is not possible, substantially limiting the functionality of smart door lock solutions.
One security level has to fit everyone
As native smart locks are an entire self-contained unit, often with only a single point of locking (rather than a multi-point lock), they may not deliver a tailored high security option for specific users.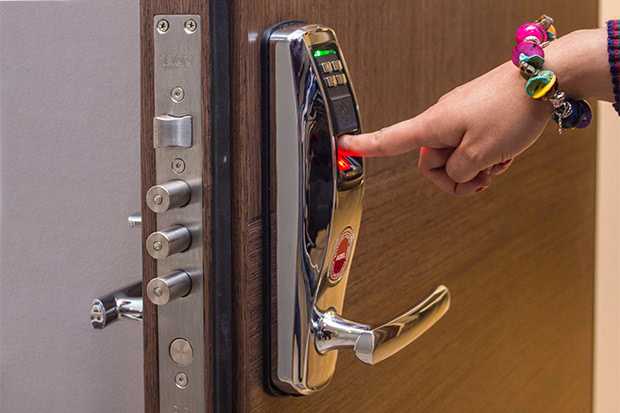 What does a smart lock look like?
With the two very different types of smart door locks available, they both look very different.
Adapted smart door locks
The beauty of adapted smart door locks is that they look the same as your existing locks - they are after all, just your existing locks but with a 'smart' component added to them to make them smarter.
For example, a Klevio device would be installed at the property but this is a small, discreet unit that can be hidden far from the door itself, so the locks won't look any different to how they are now.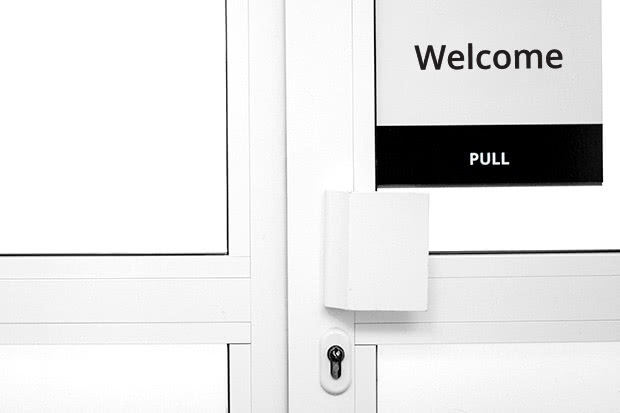 Native smart door locks
Native smart door locks usually look a lot larger than a traditional lock and often include an input mechanism such as a keypad. In addition, they include a battery and the lock mechanism.
The input mechanism would be placed on both sides of the door and so it becomes more prominent than a traditional lock.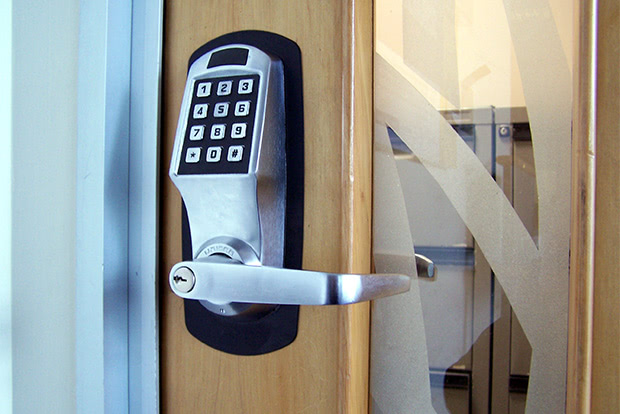 Where would you use a smart lock?
You can use a smart lock anywhere that you would a traditional lock, for example residential houses and flats. Some useful information is available on smart locks at business premises:
Of course, depending upon the use case, there will be greater or lesser advantages to having a smart lock solution installed.
For example, if you manage an office building or commercial building, there are substantial benefits to having a smart lock solution, with a rapid return on investment - taking into account time invested, cost of other solutions, ease of administering, etc.
Equally, with a shared space or Airbnb / Short Let, a smart lock can give you the freedom and flexibility to securely manage access to your venue / property remotely, which obviously provides numerous financial and lifestyle benefits.
Once installed, using the smart lock provides additional benefits to both users of the system and those managing access.
Will a smart lock suit you?
Smart locks can undoubtedly benefit those who run properties, venues, locations for businesses - especially when combined with a smart access control solution, that enables you to control who has access to which areas and when. The flexibility they provide can save significant time, money and effort.
Equally, smart door locks work very well for residential houses and flats too - providing freedom and flexibility to people with busy lifestyles.
How much does a smart lock cost?
To find out how much a smart lock solution is for your specific requirements, please go to our price calculator.