Access Control for
Offices
Office life made more efficient and effective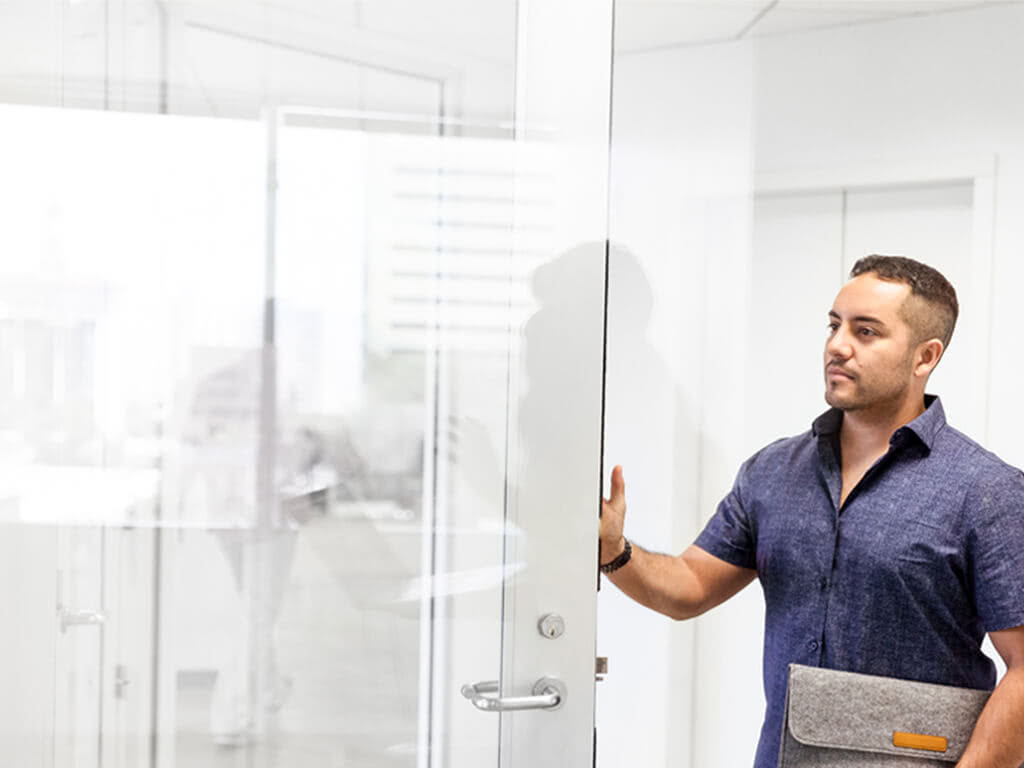 Keyless remote access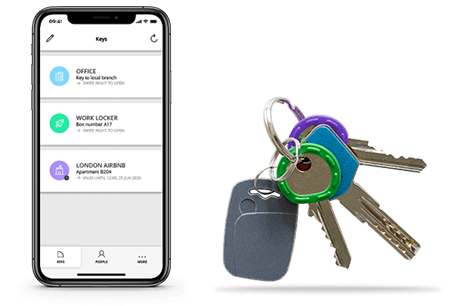 More efficient than keys or fobs
Control access to your office with digital keys that can be shared with staff and contractors. Unlock doors remotely & monitor access from the Klevio Web Dashboard & Smartphone App.
Digital keys are definitely the future for businesses. Moving forward I can't see anyone going back to physical keys.
A game-changing door entry system for offices
Save time & money
No more cutting keys & managing fobs - effortlessly share multiple keys to keep up with staff turnover and growth.
Keep your existing locks
Remove the need for physical keys and fobs by connecting Klevio to your current access system – with no need to change any locks.
Simplify access for staff & contractors
Share permanent or time-limited keys with employees and contractors to their phones - and revoke them instantly, too.
Gain a complete overview of all door unlocks
See at a glance who's entered and when via a time-coded Event Log.
Control everything remotely
Unlock multiple doors from your phone or computer with no need to be present on-site - Klevio works from anywhere.
It's easy to make your life easier
Our experts are here to help. There's no obligation - just great support so you have all the information you need to make the right decision for you and your business.
Manage access with the Klevio Web Dashboard
Klevio web Dashboard features
Time-limited keys

Specify the precise times when shared keys activate and expire - to the day, hour and even minute.

Reshareable keys

Enable employees & managers to re-share your keys with trusted colleagues or contractors.

Event log

Monitor when people you've shared keys with have unlocked your doors via a time-coded Event Log.

Bulk user import

Share keys with large numbers of people at once by uploading a .CSV spreadsheet file exported from Excel, Google Spreadsheets or similar apps.

Door status check

Check whether your Klevio is online directly from your App or Dashboard.
Seamlessly integrated with your office & building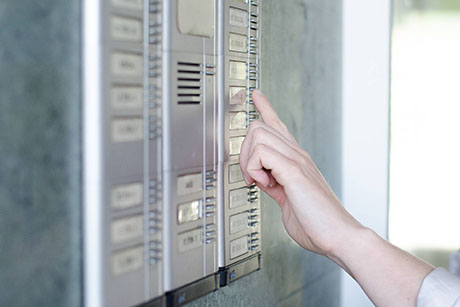 Compatible with your building's current intercom system
Klevio is fully compatible with Paxton, BPT, URMET and many other leading access control brands. To see how your current system would work with Klevio, please visit our Compatibility page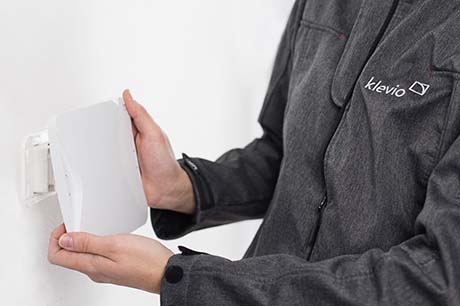 Simple, hassle-free installation
A Klevio device is fitted inside your office by our in-house installation team or your contractor, with no need to modify your current system or any communal areas in your building. More about the Klevio system
The Klevio system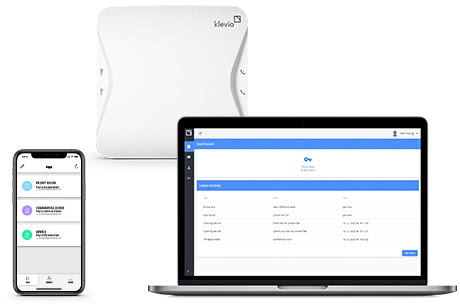 A 3-part access solution
Klevio hardware is installed at your property to enable keyless access.
The Klevio Smartphone App is your digital key - a new way of unlocking doors for you, your employees, contractors or clients.
The Klevio Dashboard for business users is an advanced tool for managing large numbers of keys.
Organisations of all sizes trust Klevio