The powerful product suite
The products putting freedom and control at your fingertips
Advanced Hardware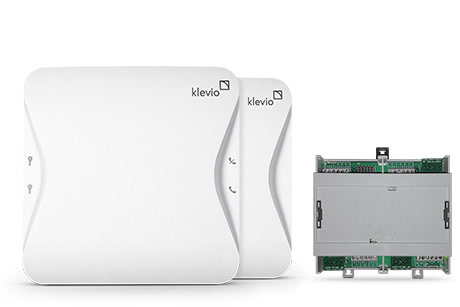 Control your locks at speed whilst looking great
Instantly transform your existing locks into ultra-effective smart locks with the powerful and stylish Klevio device. In less than 500 milliseconds, the device is able to receive the unlock request from the users' app and unlock the relevant door.
Download our hardware product sheet
Hardware
add-ons

for extra ease
It's easy to make your life easier
Our experts are here to help. There's no obligation - just great support so you have all the information you need to make the right decision for you and your business.
Simple, powerful Software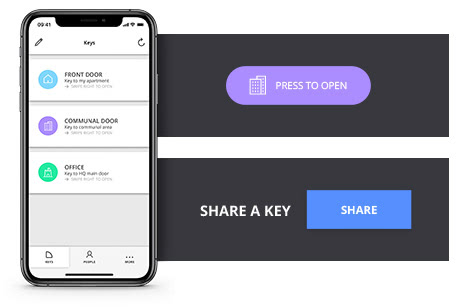 Your mobile phone becomes your key
Enjoy fast access to your digital keys for instant unlocking and powerful sharing and tracking features with the free Klevio phone app, available on the App Store and Google Play.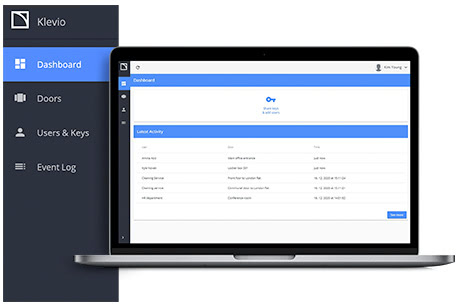 The Klevio Web Dashboard is your management tool
The Klevio Dashboard is an advanced property management web application for sharing & tracking large numbers of keys. Easily accessible on desktop, laptop, tablet, etc. Available with our business package subscription.
Top software features
Time-limited keys

Customise shared keys so they only work for the duration you specify - and are then deleted automatically.

Track access activity

See who's accessing your properties & when via a time-coded Event Log. For business users, the Klevio Dashboard offers additional filtering & exporting options.

Get notified when keys are used

You can customize your notifications & get alerted each time someone unlocks one of your doors, when you receive a digital key, or when a key you've shared is accepted.

Unlock doors remotely

You can let people in to your properties instantly from wherever you are without sharing your keys - which is especially important in cases of emergency.

Change access settings instantly

There's no wait period for keys to get cut, programmed or returned - Klevio is immediate.
We use some third party tools to improve your experience. Some of them are necessary to enable you to chat to us, others are used to improve the performance of the website and for tailored advertising. For more information, visit our Privacy Policy.
How do you want to communicate with our customer success specialists?